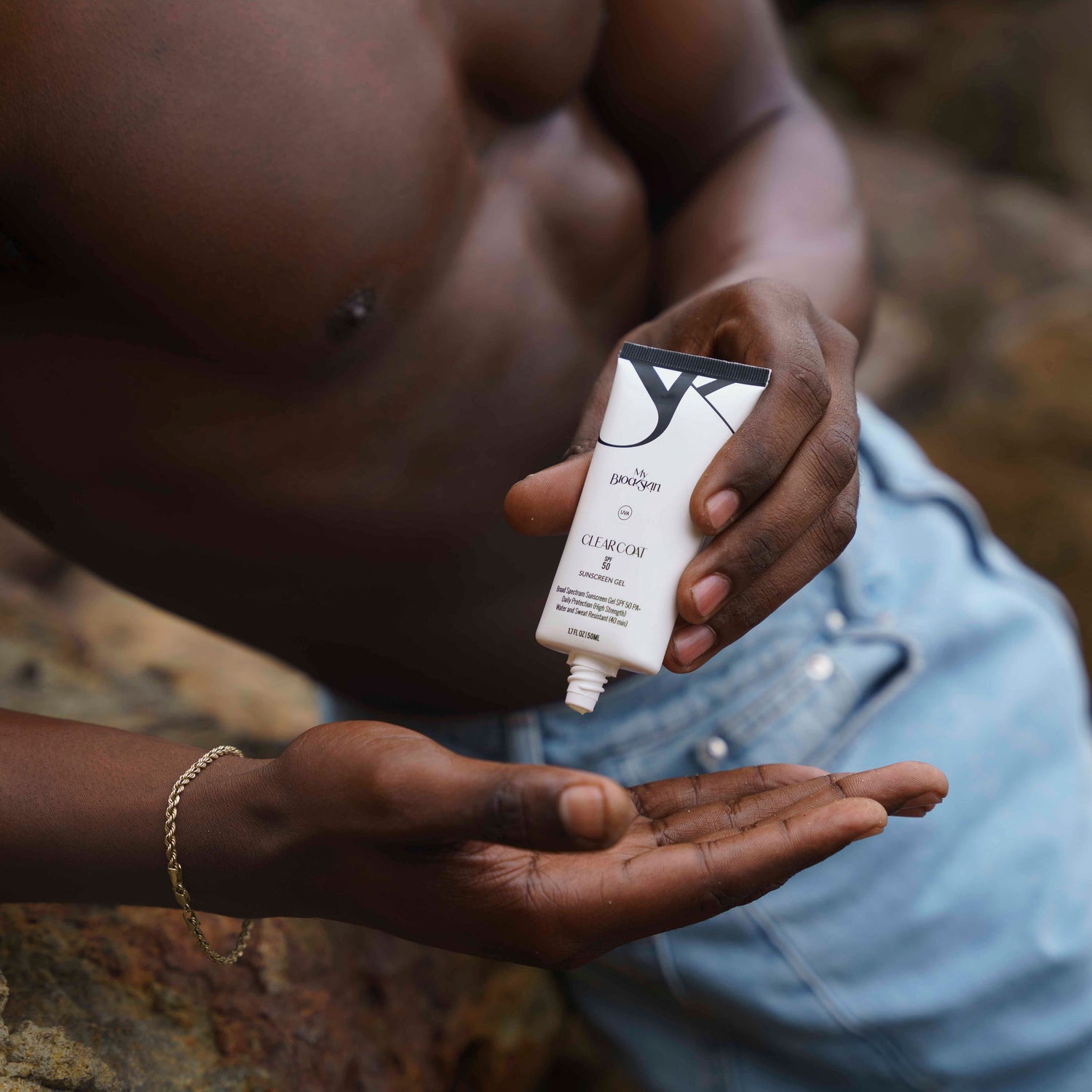 Let's change the world together
Our founder Dujon identified two significant issues within the suncare industry: most sunscreens leave a white cast on melanin-rich skin, and there's a lack of education challenging the myth that melanin-rich individuals don't need sun protection. He established My Block Skin to provide premium, quality products and educate an often overlooked audience. Support inclusive sun care with My Block Skin.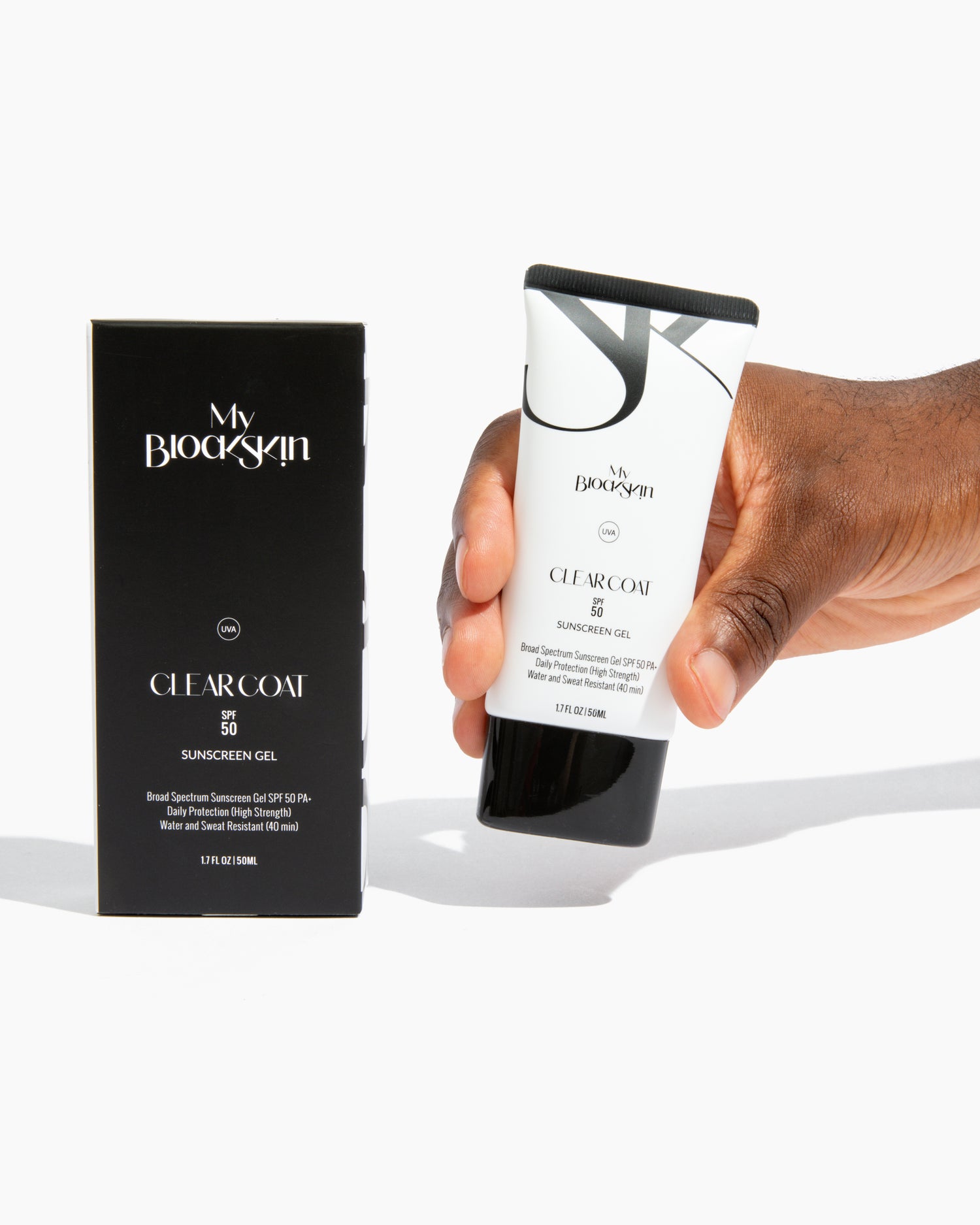 Sunscreen for All
Why are so many people of color dying from skin cancer? Melanin-rich patients are three times more likely to die from skin cancer within five years of their diagnosis. Studies show that regular daily use of SPF 15 or higher sunscreen, when used as directed, can reduce your risk of developing squamous cell carcinoma (SCC) by about 40 percent and lower your melanoma risk by 50 percent. Regardless of your skin tone, you should be wearing sunscreen every day, even when it's cloudy or you're staying indoors.
Welcome
Our journey began under a sky that unites us all, where every sunray whispers a story of warmth and enlightenment. I am Dujon, and my travels through 55 countries across six continents have revealed to me the vivid spectrum of humanity and the universal need for a sun care revolution. It became strikingly clear that men of color were often left out of the conversation regarding sun protection, and it became my mission to create an inclusive brand that speaks to all genders and skin tones, from porcelain to espresso.
Launching My Block Skin in June 2023, I present to you a testament of my dedication – a line of sun care products catering to the unique needs of every individual. As a man of rich melanin myself, I've experienced firsthand the oversight of an industry that didn't represent us all. Thus, I envisioned a brand that breaks barriers, shatters stereotypes, and empowers through education. This welcome note is more than a greeting; it's an invitation to join a movement that celebrates every color under the sun, with products designed to protect and embrace the beauty of diversity. Welcome to our community, where sun care meets inclusivity.